The biggest celebration of jazz that happens on the island returns this July. Happening for the 17th time, the AglanJazz Festival is getting ready to fill the old square of Aglantzia with some good ol' jazz music from local and news/" 2169 target="_blank">international music ensembles. This year's line-up for July 6 and 7, when the festival takes place, is once more rich and varied. Bands and musicians from Cyprus, France, Austria, Luxembourg and Greece are taking the stage, transforming an old Nicosia neighbourhood into a jazz hub.
The festival will open on July 6 at 8.30pm with the Greek pianist and composer Stathis Anninos who through the rich sounds of the piano and original compositions creates a programme full of affinities and contrasts, highlighting his multifaceted musical personality. The evening will then continue with the Cypriot ensemble Ermis Michail Electric World at 9.30pm.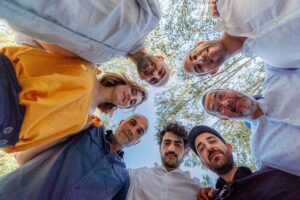 Combining traditional melodies from the heritage of Cyprus and the neighbouring areas with elements of western harmony and modern textures of our time, the music of Ermis Michail brings out a fresh and unique approach to some of the most familiar Mediterranean themes. This electro-acoustic seven-piece ensemble delivers a programme of original compositions, as well as arrangements of folk music from Cyprus, Greece and other neighbouring countries.
The Viennese group, Sketchbook Quartet, will close the first evening of the festival with the four musicians taking the stage to present their modern creative improvised sound. Their unorthodox instrumentation and elaborate compositions combined with their drive and passion guarantee a young, fresh and vibrant sound. The quartet approaches jazz from a completely different direction, with post-rock influences. The music is all about the mood and atmosphere, creating an ever-increasing tension.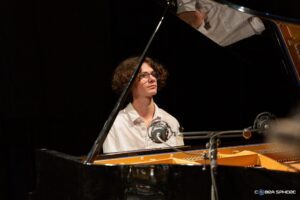 July 7's programme will open with the Nathan Mollet Trio from France. Nathan Mollet on piano and compositions, Dominique Mollet on double bass and Marc Verne on drums bring a freshness and simplified approach to jazz music through personal compositions.
Next will be another trio that will nonetheless bring a totally different atmosphere. The Dock in Absolut from Luxembourg joins AglanJazz for yet another year and combines different styles of progressive jazz, classical and rock in compositions created by the pianist. Its music is sparkling, varied, forceful and rich in twists and turns in mood.
Wrapping up the festival's performances is the Odysseas Toumazou Trio, a project created by Cyprus-based guitarist and composer, Odysseas Toumazou. His influences are wide and include jazz, classical and traditional music that create a unique sound catering to a variety of audiences. Improvisation is a key element of Odysseas' music, allowing for an immersive experience between the audience and band during performances, that can be described as accessible and simultaneously, experimental. Joining him for this year's AglanJazz performance is George Koulas on drums and Andreas Rodosthenous on electric bass to close the festival with a taste of local jazz sounds.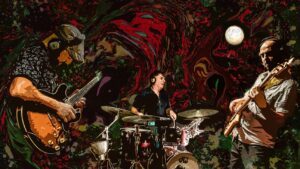 AglanJazz 2022
Annual jazz festival. July 6-7. Old square Aglantzia, Nicosia. 8.30pm. Free in the square, €5 in the amphitheatre. www.tickethour.com.cy. Tel: 22-462058
Go to Source
Author: