A store from the future has opened its doors at Ayia Napa's Nissi Avenue, aiming to shake things up on the entertainment scene.
The new GOVR Games is the largest Virtual Reality (VR) arcade gaming centre in Cyprus and Europe in terms of game titles, and provides a futuristic environment that immerses visitors in a different world.
In his address, Ayia Napa Mayor Christos Zannetos, who officially inaugurated the store, praised GOVR's owners, expressing thanks to them for choosing the seaside town as the site of their business.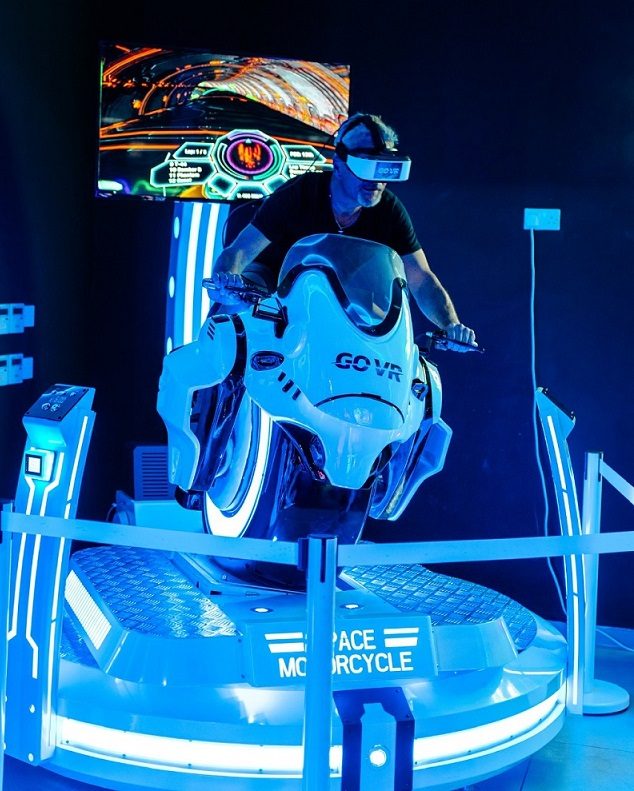 "The opening of our first store is the launch of a bigger strategy for more stores in Cyprus and Europe, as there is already interest," said GOVR Games co-owner Stephen Whitbread. "We are very excited about the end result and everything is working as we envisioned."
Whitbread added that "for us, today is the start of a new era for Cyprus in the entertainment sector and beyond".
Meanwhile, "Virtual Reality technology is not exclusively associated with games", he explained, adding that "it is a technology that is still developing, based on experiential experience".
"VR takes on a more important role in society whenever it is used for new knowledge and to practise critical skills in the fields of health and rescue, which we intend to develop, in cooperation with the state authorities."
Exploring its machines and games, which in years past would only have been found abroad, event attendees experienced the new store's offerings first-hand. Among the challenges available for 'VR, Escape the Room' in particular, are titles from Ubisoft, the world's largest video game company.
Following the opening speeches, music, food and raffles with unique prizes closed the event, with attendees also enjoying two hours of free gaming as well.
GOVR Games is located at 37 Nissi Avenue, Ayia Napa.
To learn more about its unique offerings, follow GOVR Games via its social media channels:
Go to Source
Author: